PALO SANTO STICKS (4)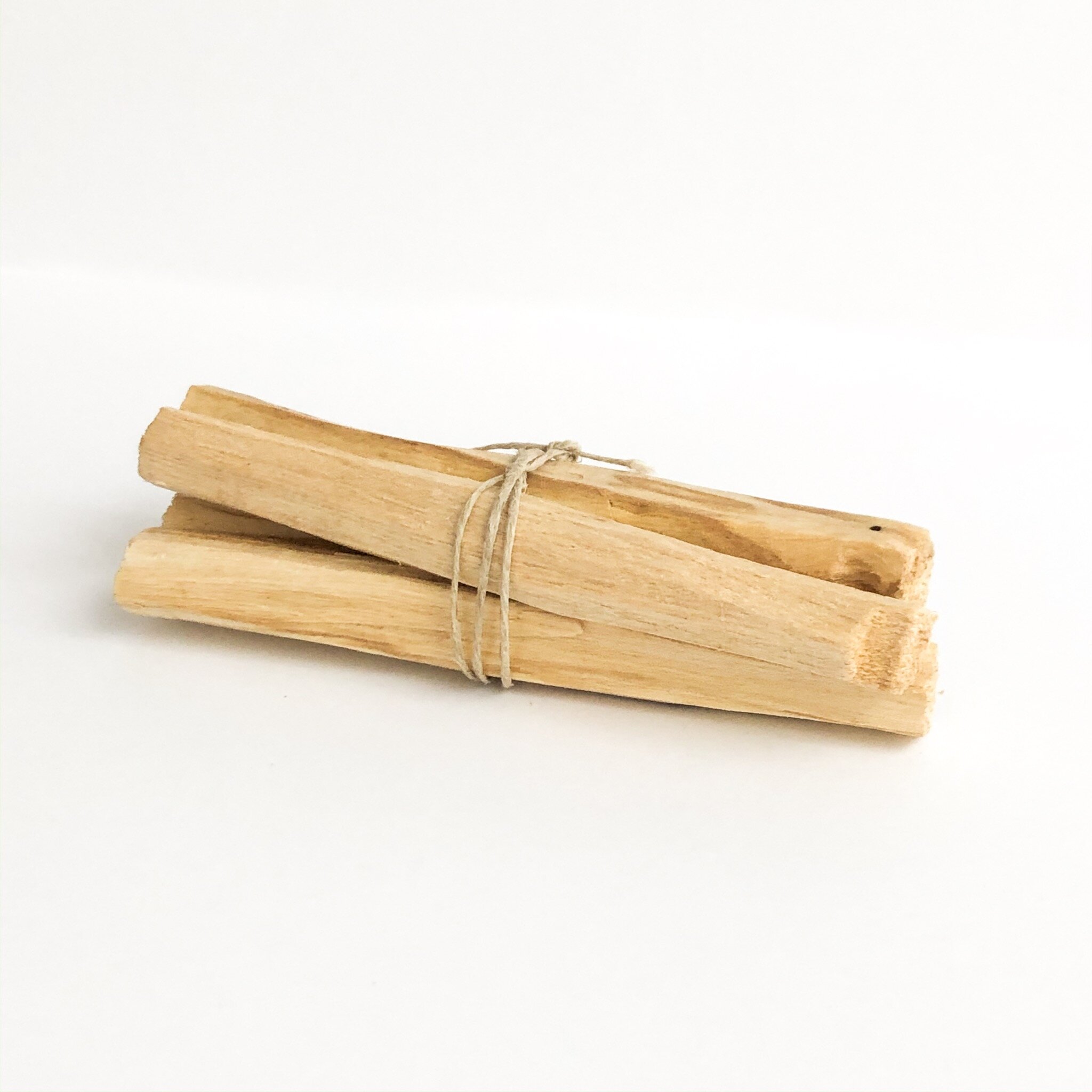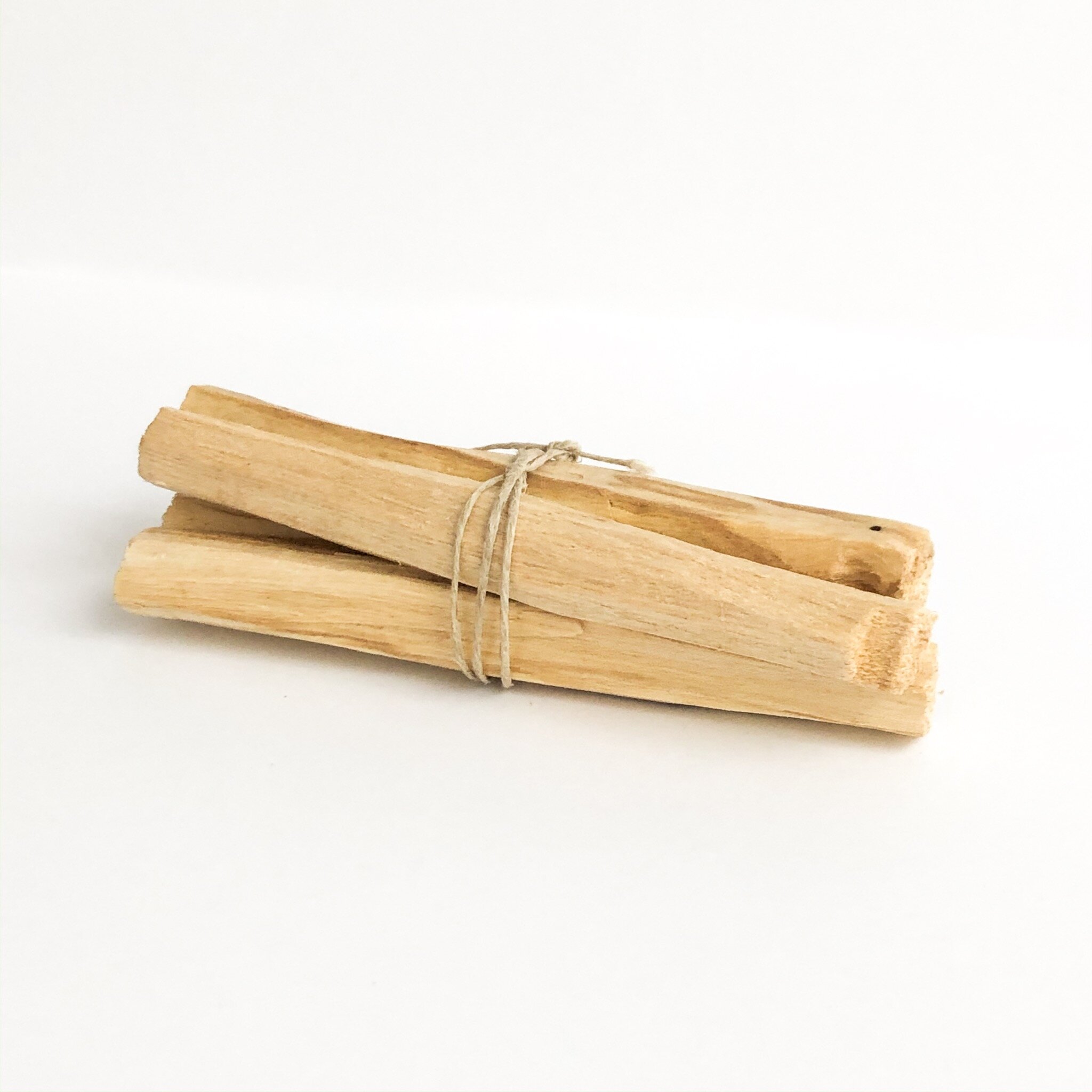 PALO SANTO STICKS (4)
Palo Santo, known as the "holy wood" is a wild tree native to Central and South America, has been used for centuries by healers to cleanse and clarify your space. The wood is burned to help purify air, release negative energies, enhance creativity, and increase good fortune. It's similar to "smudging" with sage, simply light your stick of Palo Santo, allow stick to burn for 30 seconds to a minute, then carefully blow it out.
How to properly smudge your home or office: Move in a clockwise direction around your house (usually starting at the front door), and gently wave the smoke into the air as you move. Spend a bit more time smudging the room corners, as they tend to accumulate stagnant energy. Be sure to also open the closet doors and carefully smudge inside.
How to properly smudge yourself: One your stick is lit, breathe deeply, stay connected, and guide the smoke toward the field surrounding your body, starting above your head. Continue swaying the smoke waves toward your body's energy, allowing the smoke to overtake every area of your surrounding field all the way down to your feet.
Warning. Burn within sight. When lit, use caution around flammable objects, children, and pets.
*It has recently been brought to our attention that the Palo Santo tree is currently endangered and is on a watch-list. According to the United Plant Savers Medicinal Plant Conservation, there are less than 250 mature adult trees in the wild, and the numbers are rapidly declining. While the tree is not nearing extinction, it has been added to the International Union for Conservation of Nature's (IUCN) list as over-harvesting can lead to extinction. There are different reports and varying opinions on this, however, we have decided to err on the side of caution and not likely replenish our stock.